Want to go on a vacation with your loved one after this lockdown ends but can't decide where? Here are some tips.
In a time of travel restrictions and lockdowns, face masks and flight cancellations, it can be difficult to imagine what our future travel plans will look like. We like to think of ourselves as forward thinkers, and that's why we're already dreaming about future holidays and we're willing to bet that you guys are too. You might not (and should not!) be travelling right now but what you can do is dream about all the places that you will visit once this is over. While international travels might be out of the picture for some time now, there are some places back home that you can visit once all this is over. Read on for top resorts to stay at once this lockdown ends.

Coorg Wilderness Resort
Believe it or not, but there couldn't be a better and more beautiful place to visit after this uncertain period than Coorg Wilderness Resort. Truly a wondrous resort, Coorg Wilderness Resort is located amidst imposing mountains in Karnataka with a perpetually misty landscape, it is the place to be for all nature lovers and it will leave you in awe with its prismatic beauty and mesmeric charm. Its kaleidoscopic attractions – from infinity pool, well equipped gym to exciting adventure activities, it's sure to offer you the much-needed break from Corona.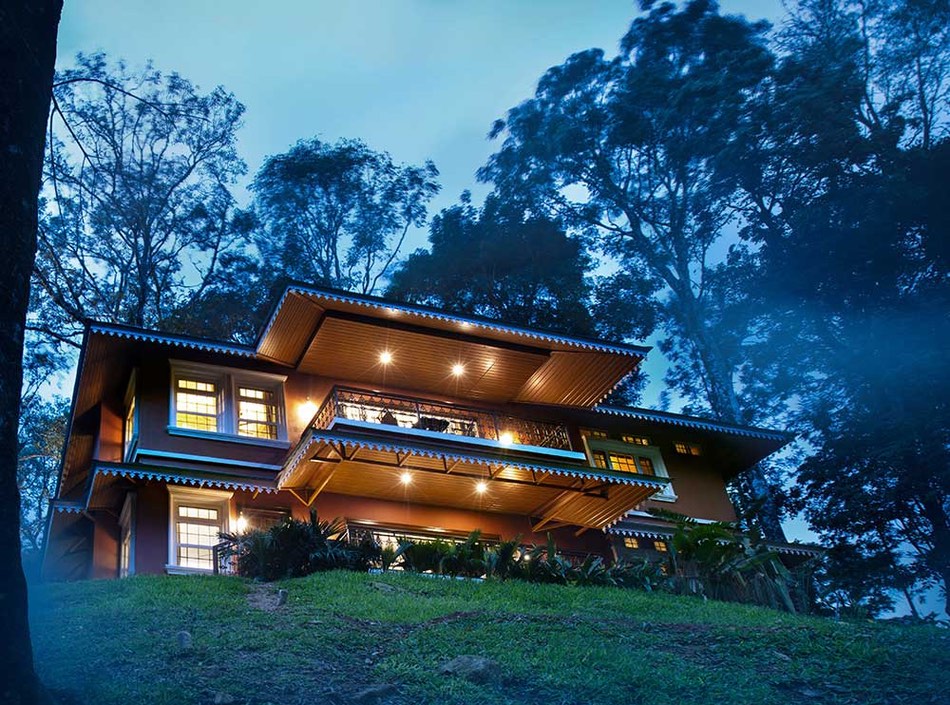 Exquisitely Victorian in style with plush spacious interiors, these suites are reminiscent of elegant European chalets tucked away in the midst of dense woods while offering rare views of untamed wilderness. With large bay windows and private balconies that bring nature right to you, each room is non-air conditioned and cosily warmed with traditionally designed electric fireplaces and stylish bathrooms with thoughtfully heated floors. Thus ensuring that lingering touch of comfort and luxury while offering a memorable holiday experience of opulent eco-friendliness.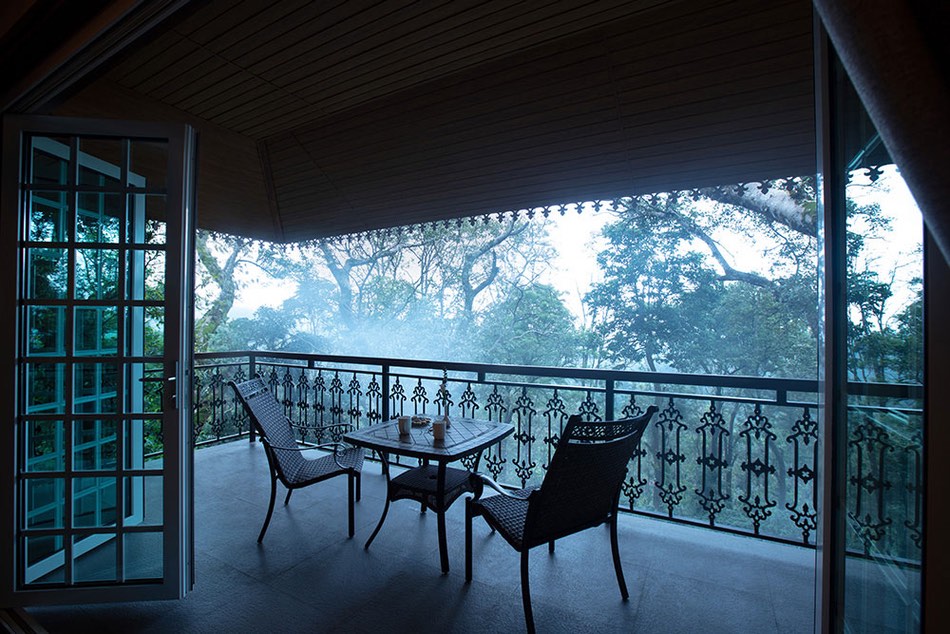 The nearest airport is Kannur International Airport, 90km from Coorg Wilderness Resort. And if you need pickup and drop, the property offers a chargeable airport shuttle service. And the next closest airport is in Bangalore, Karnataka which is approximately a five-hour drive from Coorg Wilderness Resort.
Kumarakom Lake Resort
If you're looking for a luxury destination that screams luxury while whispering "La Dolce Vita", this is it. One of the most beautiful resorts in Southern India, Kumarakom Lake Resort is a perfect blend of sites, activities, food and relaxation. This resort maybe one of the most beautiful resort in Kerala. Some would say this is the epitome of luxury vacation - and it's the perfect resort for couples and family.
The rooms, villas and suites at Kumarakom Lake Resort are a perfect blend of Kerala's traditional architectural charm with luxurious, modern comforts. Each is a careful reconstruction of manas, the 16th century traditional homesteads of Kerala, with many such manas having been transplanted from their original locations and reassembled painstakingly by hand, plank by plank, tile by tile, to create the luxurious abodes at Kumarakom Lake Resort. The traditionally styled, luxuriously modern, open-roofed bathrooms set in small, luxury houseboats, aesthetically designed courtyards are a common feature to the villas and suites.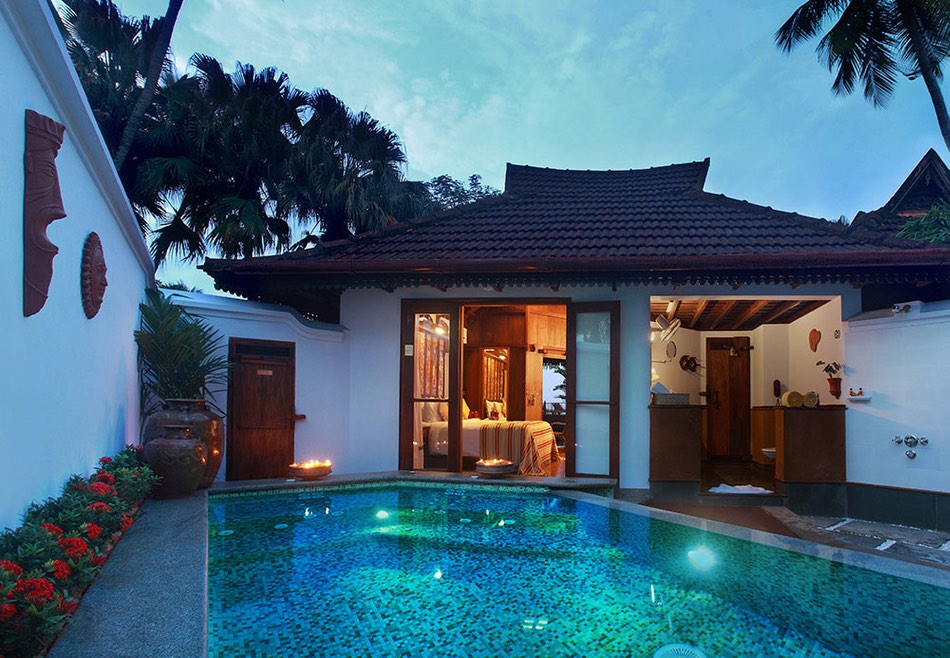 The Cochin International Airport is just 70 km away from the Muhamma boat jetty. From here the exhilarating boat ride to the resort will take about 10 minutes. You can drive straight to the resort as well and the drive would take approximately an hour and 45 minutes from the Cochin International Airport. They also offer Airport Pickup and drop service.
Forte Kochi
If you're planning to travel to the charming seaside area, Fort Kochi known for its Dutch, Portuguese, and British colonial architecture, then you cannot miss out on staying at Forte Kochi. This boutique heritage hotel will surely take all your worries away with its scenic beauty and well-preserved architecture and heritage. Nowhere else can you have the kind of experience same as this land of heritage so prepare for a deep dive into the rich culture of Dutch, Portuguese and British heritage.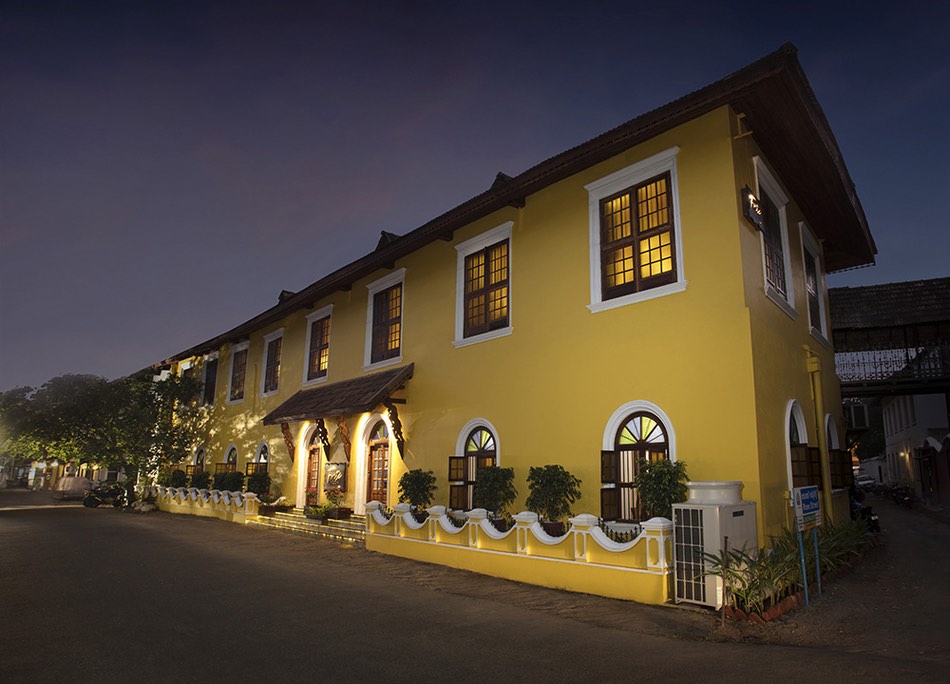 Forte Kochi shines like a pearl among the hotels in Fort Kochi - one of the oldest cosmopolitan port cities in the world. Its tree hemmed streets, sun-kissed shores and tall ancient edifices still bear remnants of past eras. And in one such imposing yet unassuming structure is Forte Kochi. Originally built by the Portuguese, the mansion presents a medley of Portuguese, Dutch and British influences and was converted to a magnificent home in the late 1800s. This ancient structure was once part of the palatial home of an eminent Jew family. Now restored to its past glory, this boutique hotel enchants its visitors with glimpses of life once known and lived, centuries ago.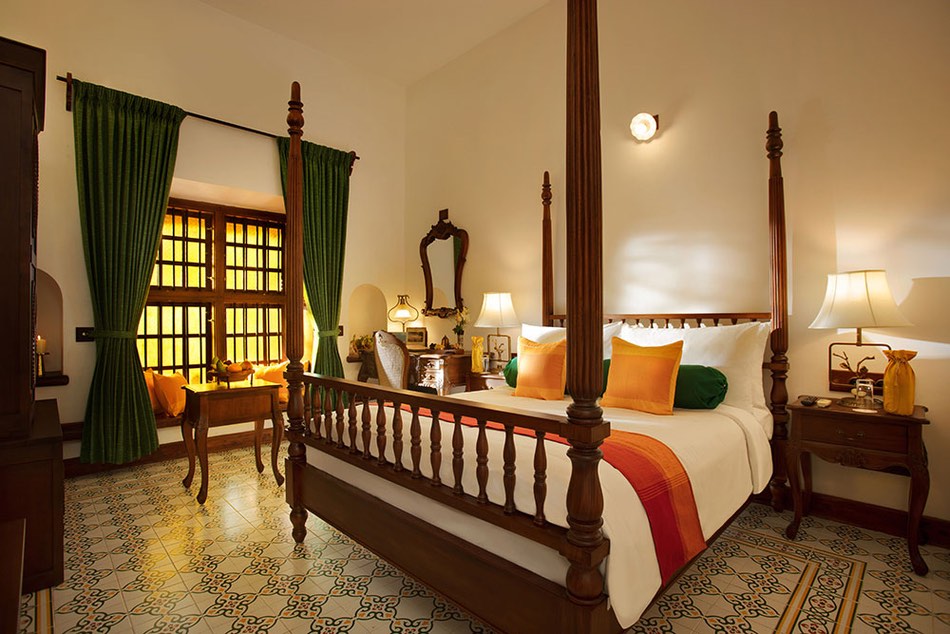 The Paul Bangalore
If you're looking for a peaceful vacation but do not wish to be away from the civilisation anymore, it is best to plan your stay at The Paul Bangalore. With all the space to relax, refresh, and be pampered. Carefully conceived and designed to offer unlimited luxury to the discerning traveller, The Paul Bangalore with its 57 suites is a Luxury Business Hotel in Bangalore that invites you to relish luxury of a different kind.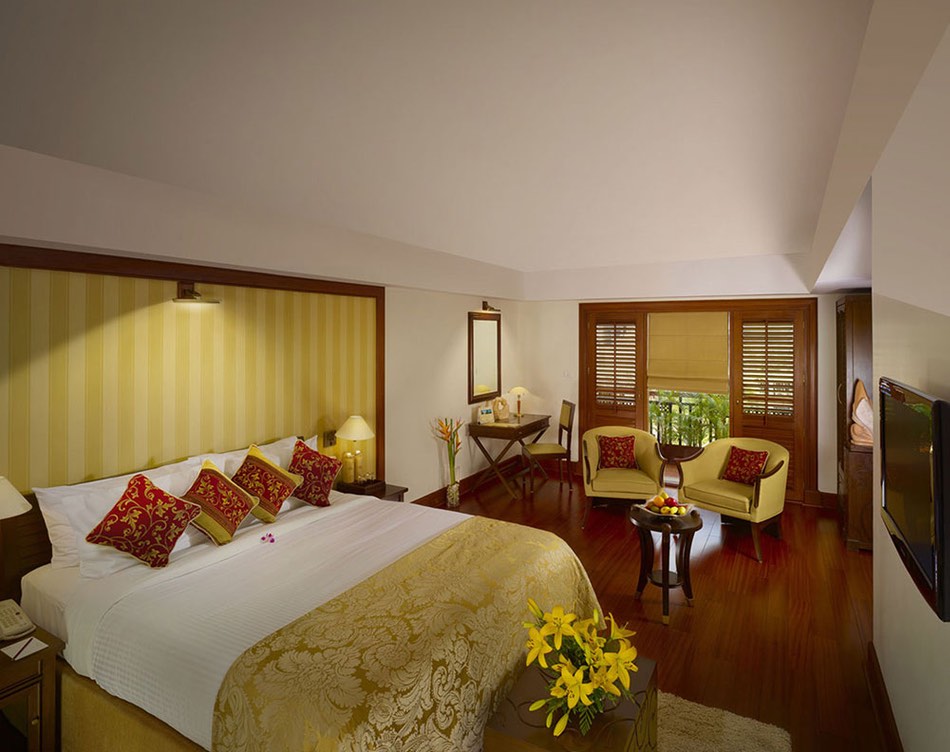 Creating higher heights of comfort and redefining new meanings to luxury, this hotel dedicates its efforts to maintaining world-class standards while constantly providing personal service without intruding on privacy. Strategically located in the heart of Bangalore, India's IT hub, and bespeaking absolute comfort in a luxuriously spacious environment, The Paul Bangalore presents to you an ambience that assures fond memories of a memorable stay.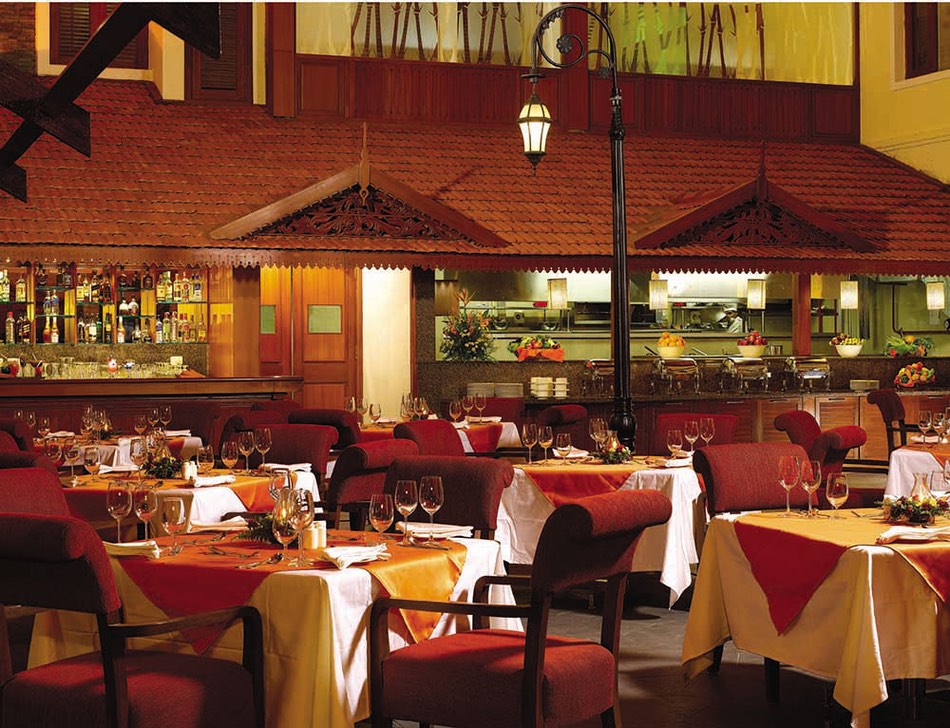 The Paul Bangalore is 12 km from Bangalore Railway Station and close to 30 km from Bengaluru International Airport.
For booking and more information on Special Offers and Discount Packages, email us at customercare@pauljohn.in
For Reservations:
Kumarakom Lake Resort : +91 481 2524900 The Paul Bangalore : +91 80 40477777 Forte Kochi : +91 484 2704800 Coorg Wilderness Resort : +91 8272 226200
Follow us on social and stay connected