Spend your Father's Day at Paul John Resorts and Hotels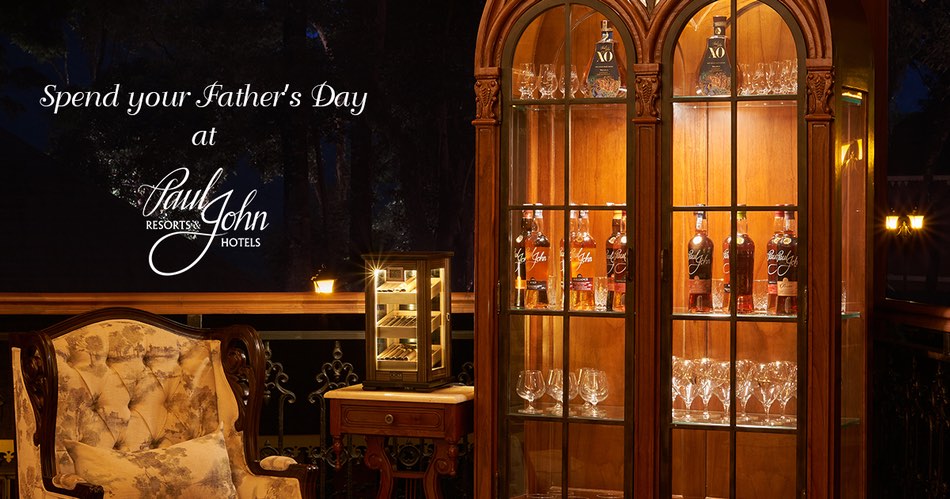 Do you remember your very first vacation?
More likely than not it was with your parents, holding on to your dad as he carried a little version of you to-and-fro. That's the best part about vacations- the memories. Whether though photographs or stories, who doesn't like to reminisce about their adventures to picturesque towns or big cities with the people they love most?
This Father's Day, we face a situation globally that we have never seen before. As you stayed home this last year, we at Paul John Resorts and Hotels hope that you found comfort in those treasured memories and that once things return to normal, you set forth to make new ones. And who better to do that with than the best man in your life, your Dad.
If your Father is a free spirit and an adventurer, we can't express how much we recommend you gift him an experience he will never forget at Coorg Wilderness Resort. He is sure to enjoy the Nature Walk, the treks, and the sightseeing that we facilitate in-house. The resort is surrounded and immersed in the beautiful wilderness of Madikeri, while also offering the luxury and pampering that your Dad deserves on his well-earned break. Coorg Wilderness Resort allows you to cut off from the hassles of modernity and unwind in the midst of the wild. Each room is luxurious beyond comprehension. In fact, you might have some trouble getting your Dad out of the beautiful European-style suites!
The coffee-loving father will also find an experience to his own soul at Coorg Wilderness Resort. The Cupping Room offers an in-house coffee experience, that guides you through the journey of the world-famous Coorg coffee- from the coffee bean picked at a plantation to its making to become the aromatic and delicious cuppa that you enjoy.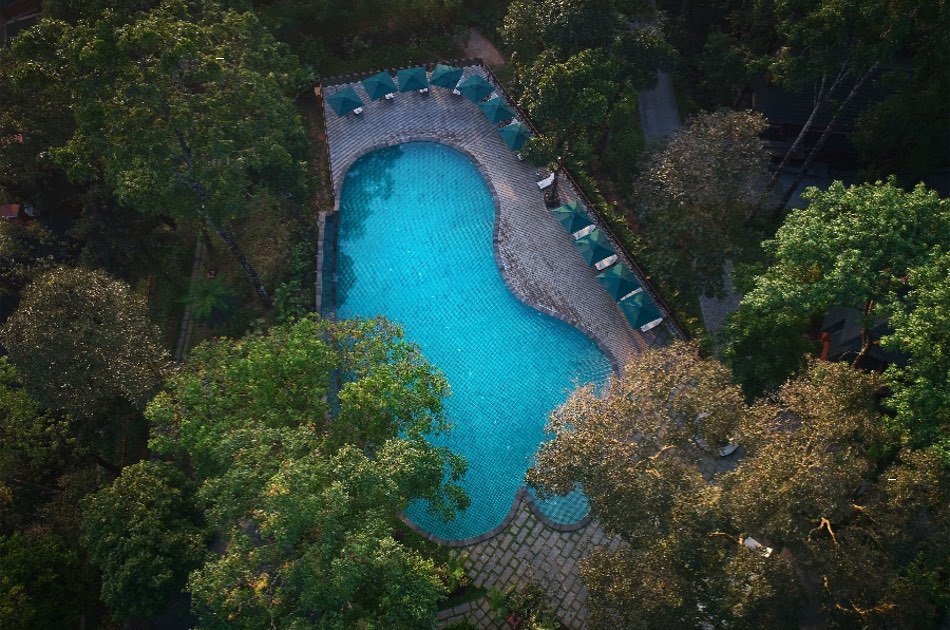 If scenic sights and the peace of paradise is what would appeal to your father, there is no place like Kumarakom Lake Resort in Kerala, India- a must visit destination to step into and explore the rich heritage of Kerala.
Kerala is called 'God's own country' and for good reason. The endless backwaters, swooping coconut palms, and lush greens make for a vacation that you will be looking back on for years to come. With rich tradition and culture to explore, Kerala will entice the traveller who yearns to know more about this beautiful world we share. Kumarakom Lake Resort offers this exact opportunity through in-house experiences of many traditional Kerala practices. We offer experiences of weaving, pottery, and catch-and-release fishing with all traditional tools of the trades. Not to mention the many many Keralite delicacies waiting for you to savour them.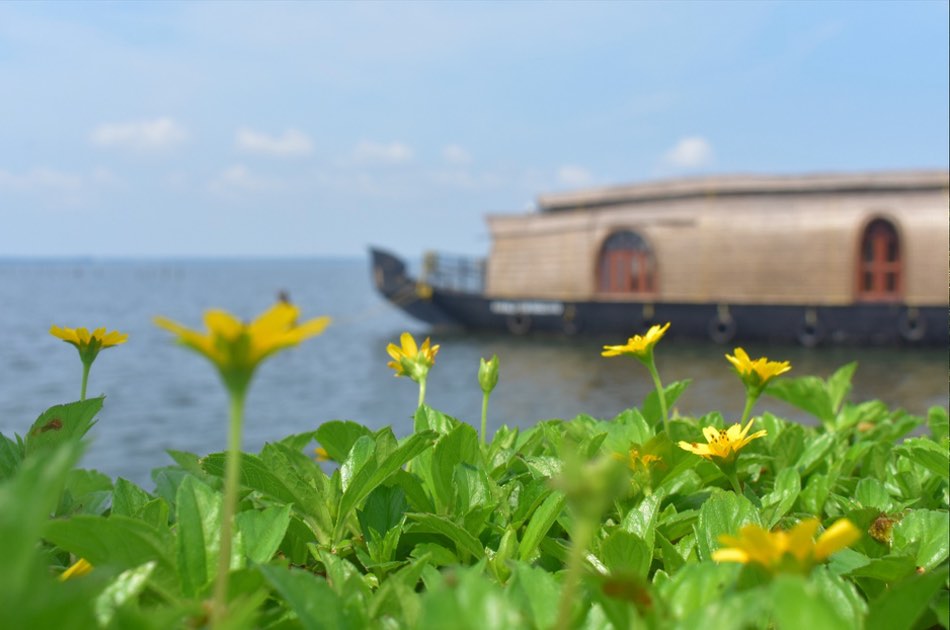 Make sure you and your dad also experience the incredible Sunset Cruise as well as take a stroll to the Ayurmana to leave behind all your worries with a traditional Ayurvedic massage.
If your dad wants to be around people while still exploring a picturesque locale, we completely get it after a year of isolating!
A never-miss destination that offers the right amount of city mixed with history and beauty is Forte Kochi- a boutique luxury hotel at the heart of the post city of Fort Cochin. Forte Kochi has a rich past, having been the home of one of the wealthiest Jewish merchant families in the town. Now, the property is a wonderfully preserved hotel that stays true to its legacy.
With a pool and cosy, beautiful rooms, Forte Kochi is the most welcoming place to return to after a day of exploring the town. A few minutes' walk to the beach takes you to the famous Chinese fishing nets of Cochin, and also to many beautiful and historic locations for the history-buff Dad. The hotel itself boasts a traditional Jewish holy spring and several facets of the architecture of the time for you to explore.
If your dad is more about painting the town red, there's no place he'll enjoy more than The Paul Bangalore. Located in the very heart of this young and vibrant city, the hotel offers comfort like never before. Multiple restaurants wait to tickle your taste buds, with many cuisines for you and your foodie father to explore together. Not to mention that we have an in-house treat if your dad is a beer enthusiast (as all dads are!) The Paul Bangalore has its own microbrewery that brings you a wide selection of unique beers from our very own pub, Murphy's Brewhouse, within the hotel.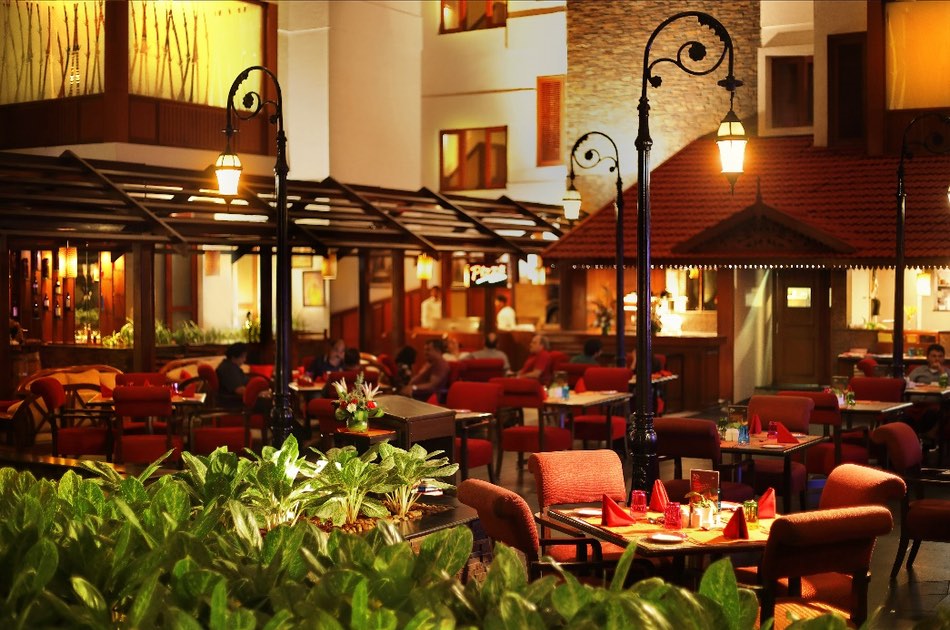 The Paul Bangalore offers the very best of Bangalore in the most safety-conscious way- a choice of restaurants, a pub, a pool, beautiful art, a gym, and spacious, well-stocked rooms to enjoy all within the hotel itself!
Time together is the best gift you can give your Father, especially in 2021. Once you are ready to set sail and let loose your inner explorer, we await you with open (and sanitised!) arms.
---
For booking and more information on Special Offers and Discount Packages, email us at customercare@pauljohn.in
For Reservations:
Kumarakom Lake Resort : +91 481 2524900 The Paul Bangalore : +91 80 40477777 Forte Kochi : +91 484 2704800 Coorg Wilderness Resort : +91 8272 226200
Follow us on social and stay connected