Kumarakom Lake Resort

The Paul Bangalore

Coorg Wilderness Resort & Spa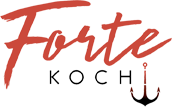 Forte Kochi
Big Banyan Vineyard & Resort
Paul John Resorts & Hotels
Dedicated to creating unique luxury experiences in the hospitality industry, we offer guests fine luxury and impeccable service during their stay at our resorts and hotels.
Come, experience hospitality at its finest.
The internationally acclaimed Kumarakom Lake Resort, renowned as one of the top ten resorts in India and set by the banks of the Vembanad Lake in Kerala; the luxurious boutique hotel - The Paul Bangalore, nestled in the center of Bangalore city; the elegant colonial styled luxury hotel Forte Kochi in the town of Fort Kochi in Kerala and Coorg Wilderness Resort, nestled amidst the lush valleys and majestic hills of Coorg!
Kumarakom Lake Resort
Kumarakom Lake Resort, one of the finest resorts in Kumarakom and a popular choice of Indian holiday destinations, offers exclusive Kerala holiday packages, tailormade options of honeymoons in Kerala, and much more. Winner of accolades aplenty, Kumarakom Lake Resort is a heritage luxury retreat at the famed backwaters of Kerala with luxurious heritage villas, rooms and traditionally styled Kerala houseboats. Much coveted for its seamless blend of ultimate comforts and traditional architecture, Kumarakom Lake Resort ensures the creation of truly memorable experiences.
Explore
Book Now >>
The Paul Bangalore
The Paul Bangalore, a premium luxury hotel in Bangalore, offers some of the best Bangalore hotel deals for discerning travellers. Whether relocating to Bangalore or looking for the perfect choice amidst business hotels in Bangalore, The Paul Bangalore offers a range of colossal luxury suites, space and service that blend to suit travellers accustomed to only the best.
Explore
Book Now >>
Coorg Wilderness Resort & Spa
Take a step into the wilderness and discover a rare ethos of luxury embedded in the gracious lap of nature. Nestled amid the deep valleys of Coorg is Coorg Wilderness Resort & Spa, the fourth luxury offering from Paul John Resorts & Hotels. Sprawling European styled plush suites and studios that open unto breathtaking views. Innumerable nooks and corners to laze in, delectable gourmet cuisines, impeccable conference and event facilities, endless activities and so much more!
Explore
Book Now >>
Forte Kochi
Come, step into the yesteryear, into a world gracefully tucked in the glories of the past, brimming with regal heritage and plush luxury, and as far away from the present as possible! Forte Kochi sits on the popular Princess Street of Fort Kochi, one of the oldest cosmopolitan port cities in the world. A town so strategically placed that many a battle had been fought and many a ship burnt to lay claim of its generous shores.
Explore
Book Now >>
Big Banyan Vineyard & Resort
Just a short drive from Bangalore city is Big Banyan Vineyard & Resort, a serene haven of lush greenery and quiet peace. Set in 20 acres of sprawling greenery Big Banyan Vineyard & Resort is just a few minutes' drive from the famous Dodda Alada Mara, the massive 400 year old banyan tree spanning 3 acres, and a mere 30 kms from Bangalore City. If you're longing for a short relaxing break or a peaceful weekend getaway, when the bustle and stress of the city becomes a tad overwhelming, just drive away and come to us! Let nature's glorious comforts embrace you and renew you anew.
Explore
Book Now >>